I love tights, they are an easy, inexpensive way to accessorize and refresh your wardrobe. I'm sure that you've guessed since I have so many I need way to organize them all. I found this tip on the internet somewhere and thought I would bring it to life!
Supplies:
Permanent Marker
Pack of quart-sized sandwich bags


Write the description on the baggie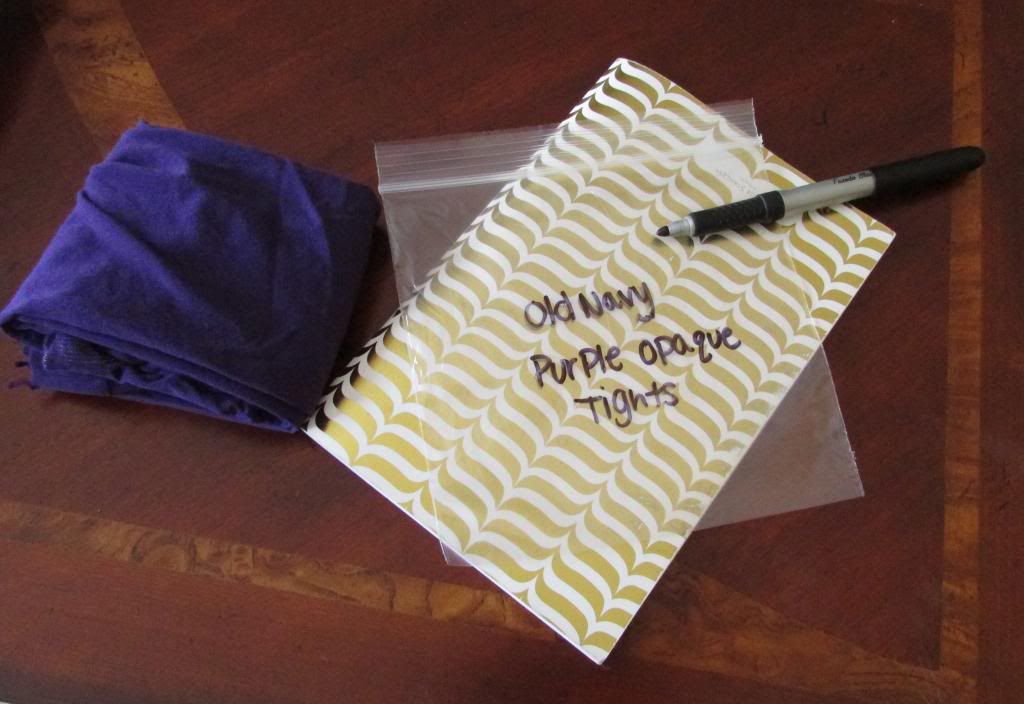 Fold and slide your tights in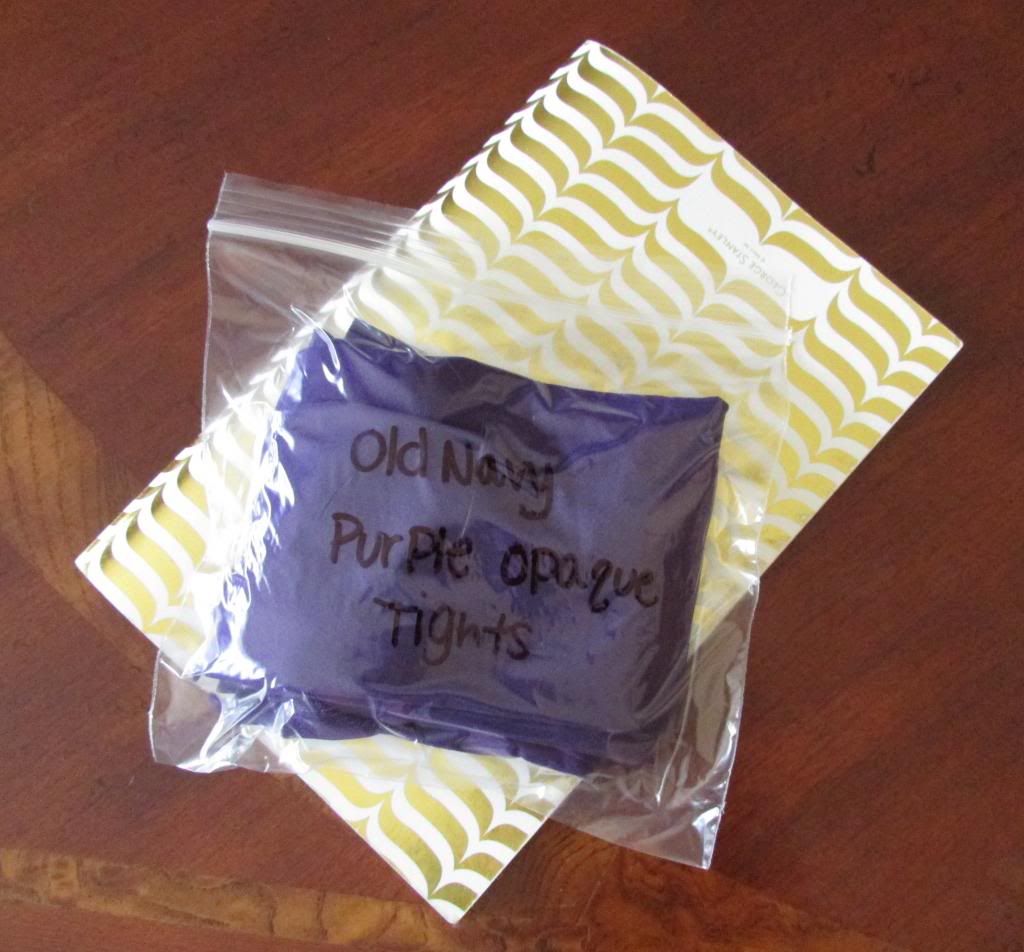 Store them!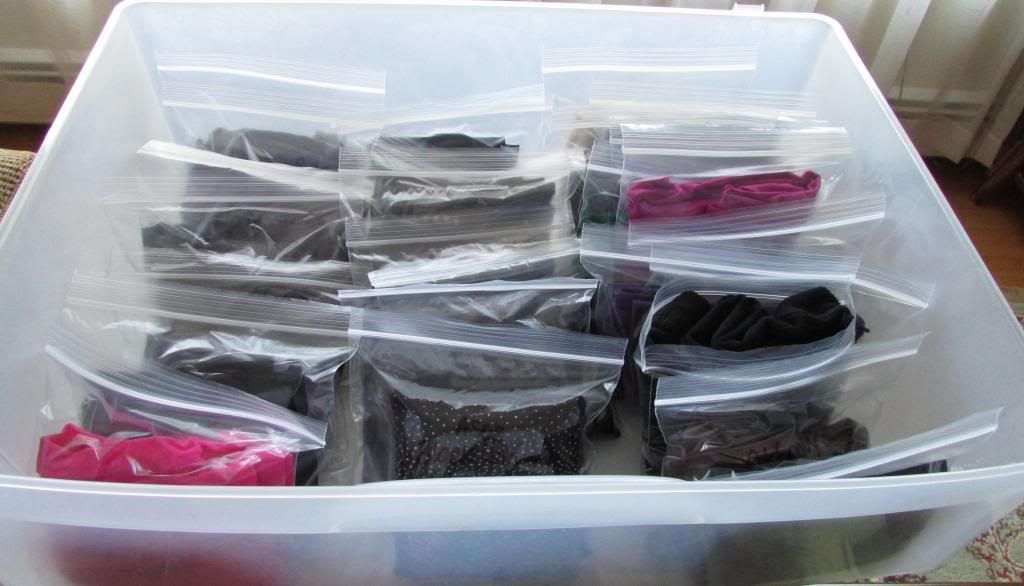 I organized mine into three separate categories:
Open-Work Tights
Printed / Patterned Tights
Opaque Tights
Now it is quick and easy to find any pair I am looking for. This is also great for traveling because you won't have to worry about getting runs or pulls.