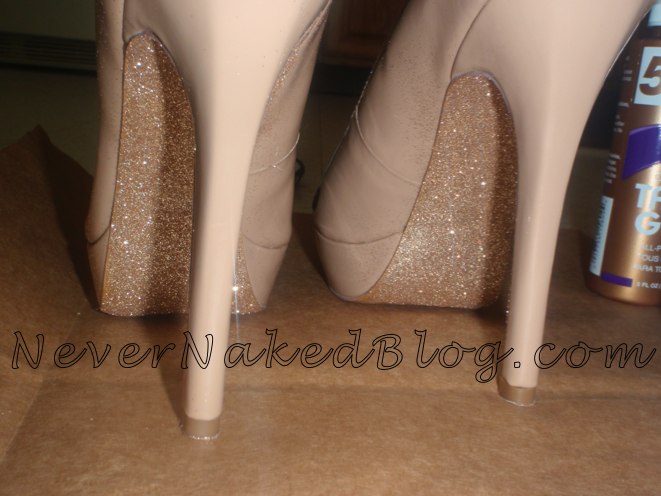 I watched this
tutorial
last night and had an awesome idea. I ruined a pair of shoes with goo gone, but I ruined the bottom, so instead of covering the outside of the shoe I put the glitter under the shoe!
So here is my process:
The shoes: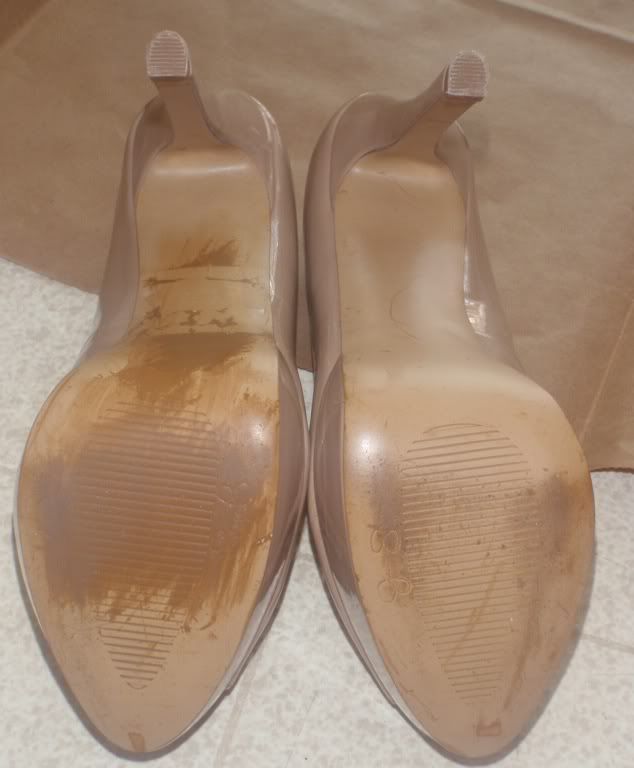 I bought these nude shoes from TJ Maxx and they looked like the one on the right, I went to a few TJ's and they looked like this at every store so I think they might have had a reaction with the floor cleaner or something, anyway I thought I could fix them with goo gone for some reason and completely ruined the one on the left. I was going to paint the bottom red to look like Louboutin shoes but I just don't think I would ever end up wearing them. So, when I saw this tutorial I knew that it was my fix!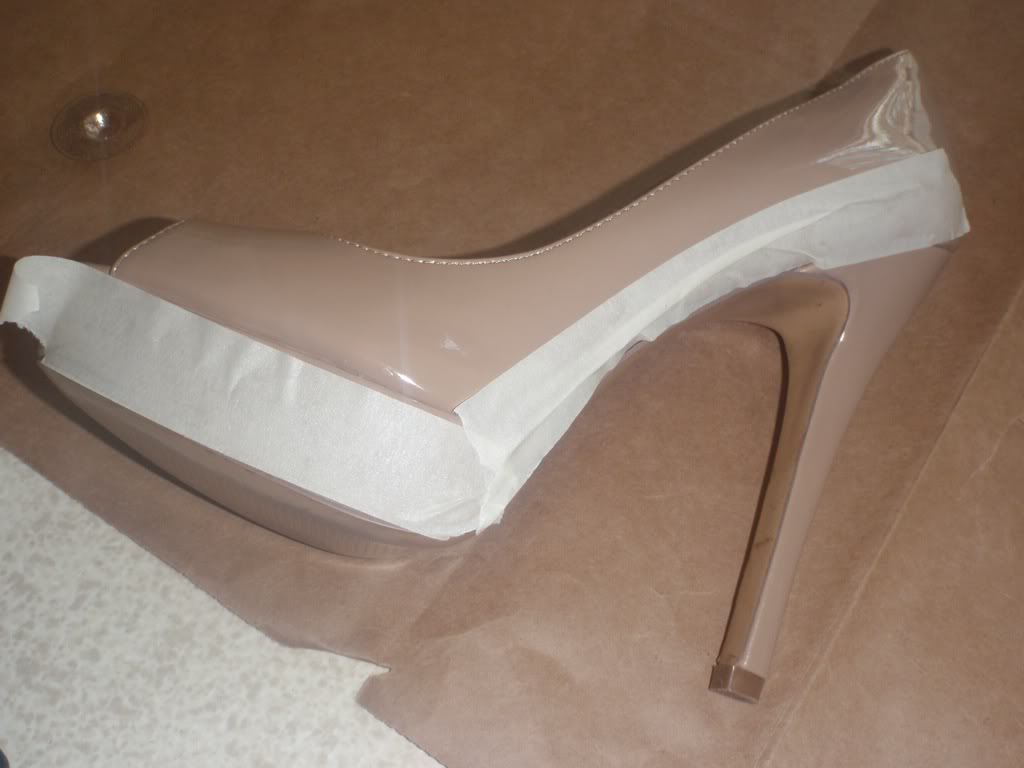 Optional: Cover the shoe with some masking tape or painters tape. This actually got really annoying and I ripped it off, but just a suggestion!




I used Martha Stewart glitter in Smokey Quartz, Allen tacky glue, and a sponge brush.
All from Michael's it came out to $5.17 after coupons. Which you can find here.
Michael's has an interactive ad on their website with coupons that they update so make sure to print them before you leave! I Bought this Allen's glue purely because it was cheaper than the Gem Tack glue.
Mix glitter and glue.
Coat the bottom of the shoe.

Add glitter and tap off as you go.
I painted the underside of the heel as well!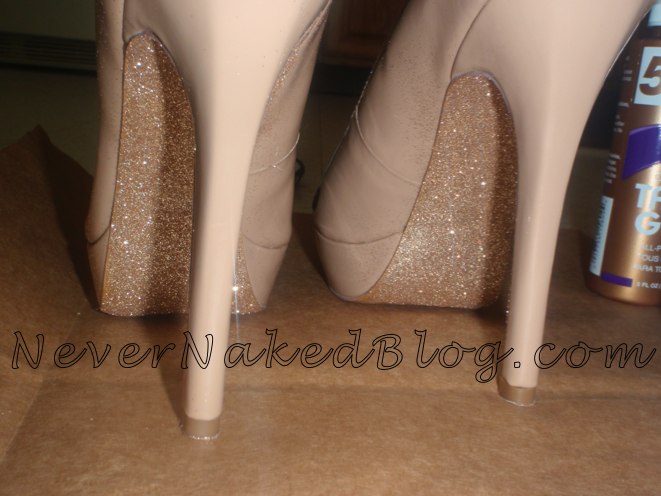 Let your new pretty sparkly shoes dry
&
Be the envy of everyone who see them!
Since I put the glitter under my shoes I did decide to decoupage them instead of just have the plain textured glitter, this will help it last longer. When I did this though they did crack a bit so I have to touch it up. I think it is a must though if you do it underneath because that area can get really dirty and it will be easier to clean.
See how I wore them!
Please email if you do a version of this I would love to see!
camilleatnevernaked@gmail.com
xoxo Camille