I have been dying to wear a hat, so yesterday I wore one of my new hats from Charlotte Russe. I am completely in love with this one! I like the way it frames your face! I have been extremely busy with school. This semester I have six classes, one is an event planning class and our event was right before Thanksgiving so I now have some more time! This time last year in November I had 20 posts, this year only 6! I am slowly starting my christmas shopping, but I haven't really been too impressed with the selection so far. Hopefully it will improve! Did anybody go Black Friday Shopping? I'd be too tempted to go shopping for my self!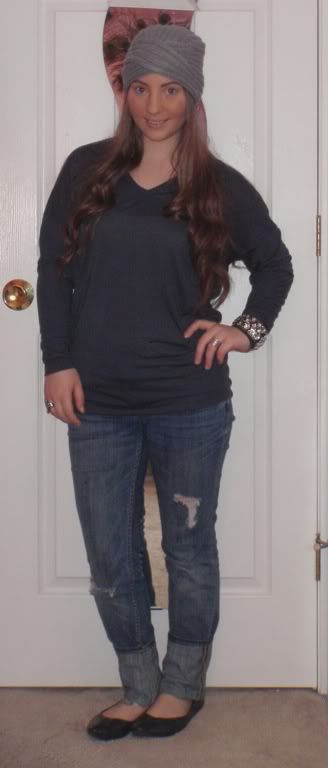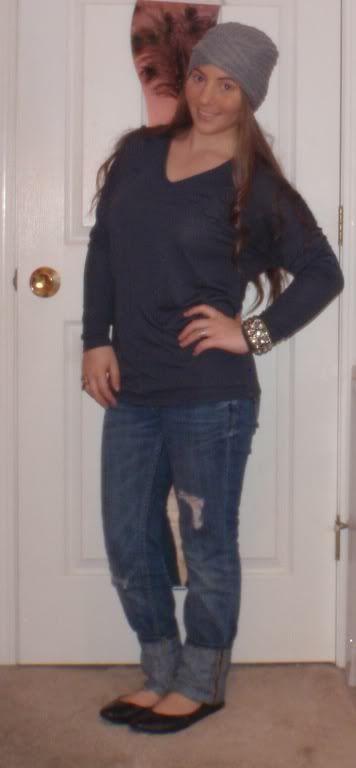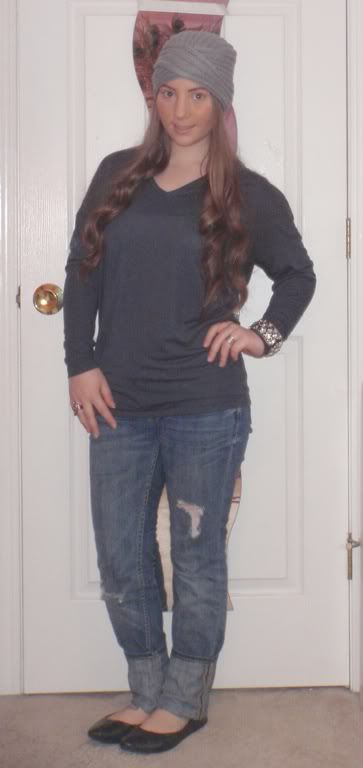 Top:
TJ Maxx $5 (my fave!)
Hat:
Charlotte Russe $3.81 (Something New!)
Ring: Charlotte Russe

Enter at the bottom, in the caption write which item is new or new to you in your outfit! (ex. "New Cheetah Print Dress" or "Thrifted Skinny Belt") It can be accessories too, or even make-up and nail polish!
Link to the specific post you want us to see! Show it off! You can link up to one week!
Add this "I Wore Something New" button to your blog post or sidebar.
Come back and check out the awesome outfits all with "Something New!"