Right around Thanksgiving I bought this dress at TJ's because it was exactly what I was looking for. The small and medium fit fine but they were super short, so I bought it in a large. And it is still way to short, I was going to a nicer restaurant, I didn't want to wear leggings so I popped on this pencil skirt over it and I love how it turned out. I originally wanted to wear a big gold statement necklace with this outfit, but I don't have one. I substituted for the gold skinny belt and alligator bracelet.
The over the knee socks are such a genius idea, I saw a girl in providence wearing them with a bright blue skirt and a turtleneck, I just loved the way it looked. I had to literally hunt for plain black over the knee socks, I found these at Macy's. After that I saw a video that Carly Cristman made with them styled this way. I am just obsessed.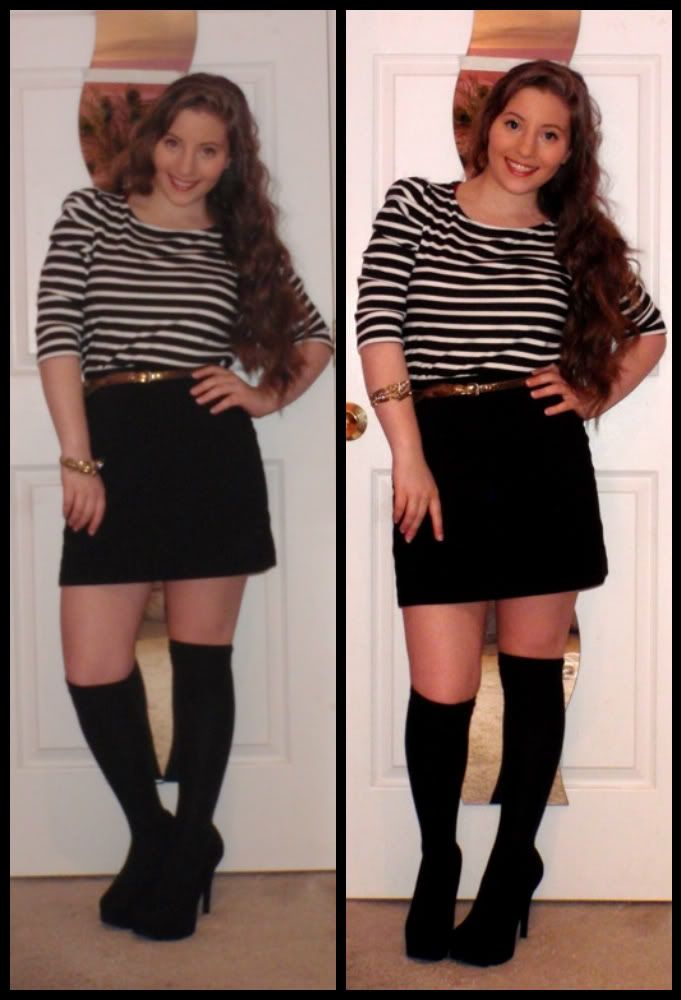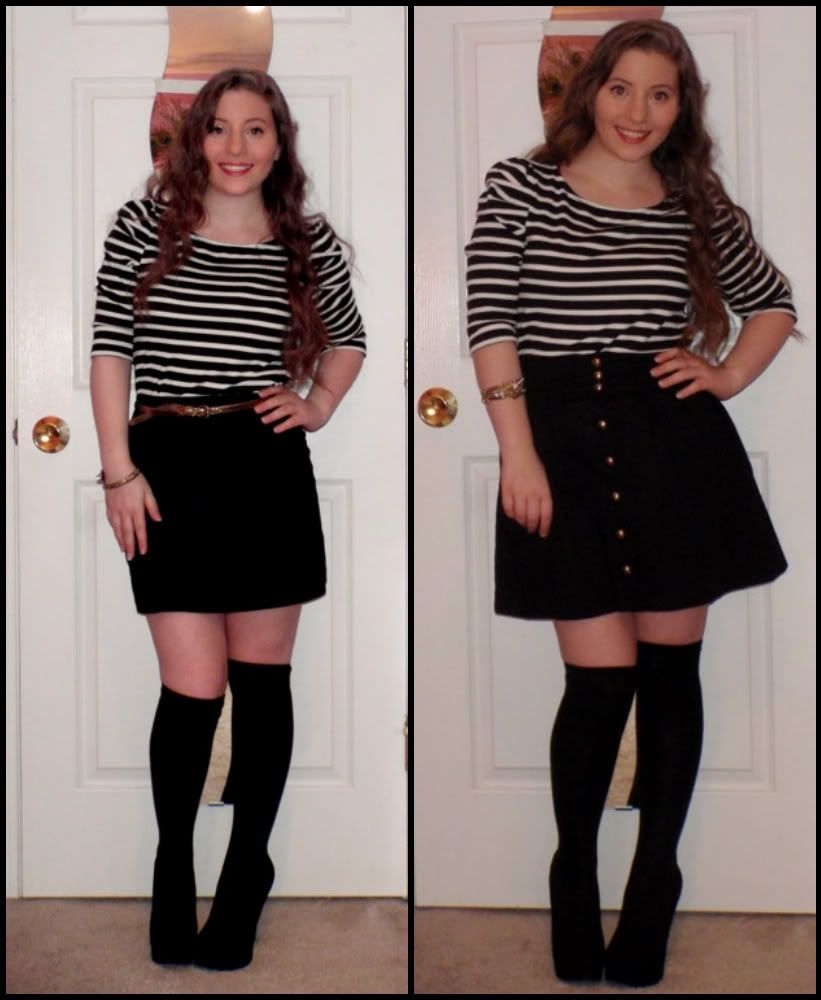 I tried the fuller a-line skirt first because I liked the gold buttons, when I took the picture I realized it looked too school-girl. I like the sleeker look the pencil skirt gives it.
Dress: TJ Maxx $12.99
Skirt: XOXO
OTK Socks: Macy's $5.98
Belt:
Charlotte Russe $5 for 3
I was also very proud of my makeup, it looked straighter from far away!
XO Camille

Enter at the bottom, in the caption write which item is new or new to you in your outfit! (ex. "New Cheetah Print Dress" or "Thrifted Skinny Belt") It can be accessories too, or even make-up and nail polish!
Link to the specific post you want us to see! Show it off! You can link up to one week!
Add this "I Wore Something New" button to your blog post or sidebar.
Come back and check out the awesome outfits all with "Something New!"