My new absolute favorite headbands ever, and new pretty bracelets.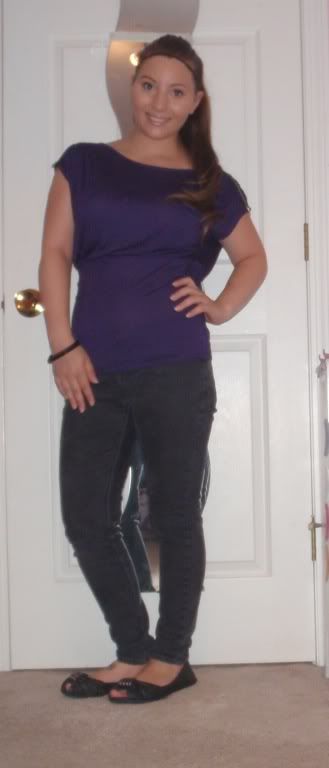 Top: Miley Cyrus/ Max Azria -Walmart $3
Jeans: TJ Maxx
Flats: DSW/ Blowfish $24
Bracelets: Birthday
Headbands: Forever 21 $2.50 for 5

-Enter at the bottom, in the caption write which item is new or new to you in your outfit! (ex. "New Cheetah Print Dress" or "Thrifted Skinny Belt") It can be accessories too, or even make-up and nail polish!
-Link to the specific post you want us to see! Show it off! You can link up to one week!
-Add this "I Wore Something New" button to your blog post or sidebar.
-Come back and check out the awesome outfits all with "Something New!"
Xo Camille