Nothing like ringing in the new year with friends, I wasn't sure what I was doing until a few hours before so I packed a bunch of different outfits and bought a new dress! Boyfriend actually helped me decide, I brought at least five options to choose from. I've wanted to wear this blazer since the second I bought it but I hadn't had a place. I paired it with this pair of Forever 21 pants I got for Christmas. Since the sparkles on the blazer are black and not really gold or silver in particular, I went with both tones of accessories. The necklace has nude colored bow so it fits in with the nude clutch. I have gotten so much use out of these heels, such a good style.
This outfit ended up being perfect, I went to two different parties at friend's homes. I felt festive but not to overly dressed up. Both places had the most delicious appetizers, dips and drinks, so amazing and nice of them!
If you want to check out what I wore last year you can see it
here.
Blazer
: Allen B. / JC Penney $4.22
Purple Pants: Forever 21 $22.80 (xmas 2011)
Heels:
TJ Maxx $34.99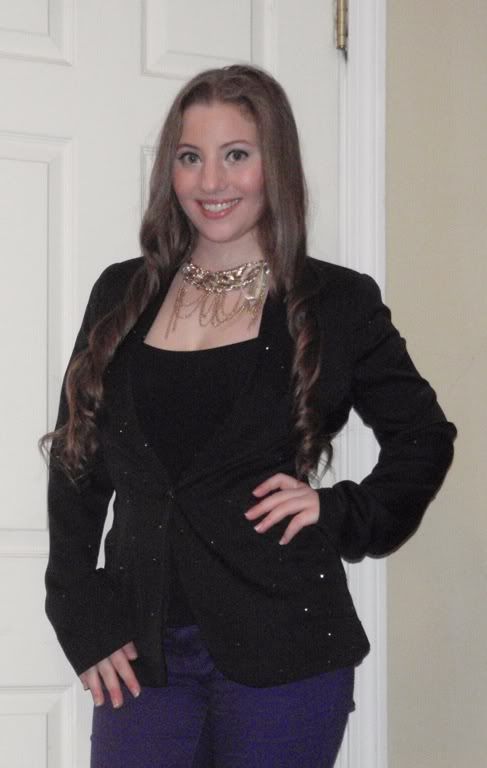 See all the pretty sparkles!
I hope everyone had a fabulous end to 2011 and an amazing beginning to 2012!
xo Camille