One thing that I love about my wardrobe is that I can wear different styles, I am not to overly preppy, girly, or boho; I try out all different styles. This look is a little more edgy/ rocker. I originally had the intention of mixing prints with the bold red color. I started out with the red jeans, then the cheetah flats, I almost grabbed a plain sheer black top, then I spotted this striped tank and wore it instead. Top finish it out I added a girly rhinestone necklace shaped like lips, and a studded cuff. As I ran out the door I topped it off with a black boyfriend blazer, to substitute a coat.
I also got a ton of compliments on this necklace! I know this sounds ridiculous but I wore it on the smallest loop so it sat right between my collar bone and I think it made it look a little more 'styled' then if it had let it hang loose. Just the way the charm is attached on each side, I think it looks better this way.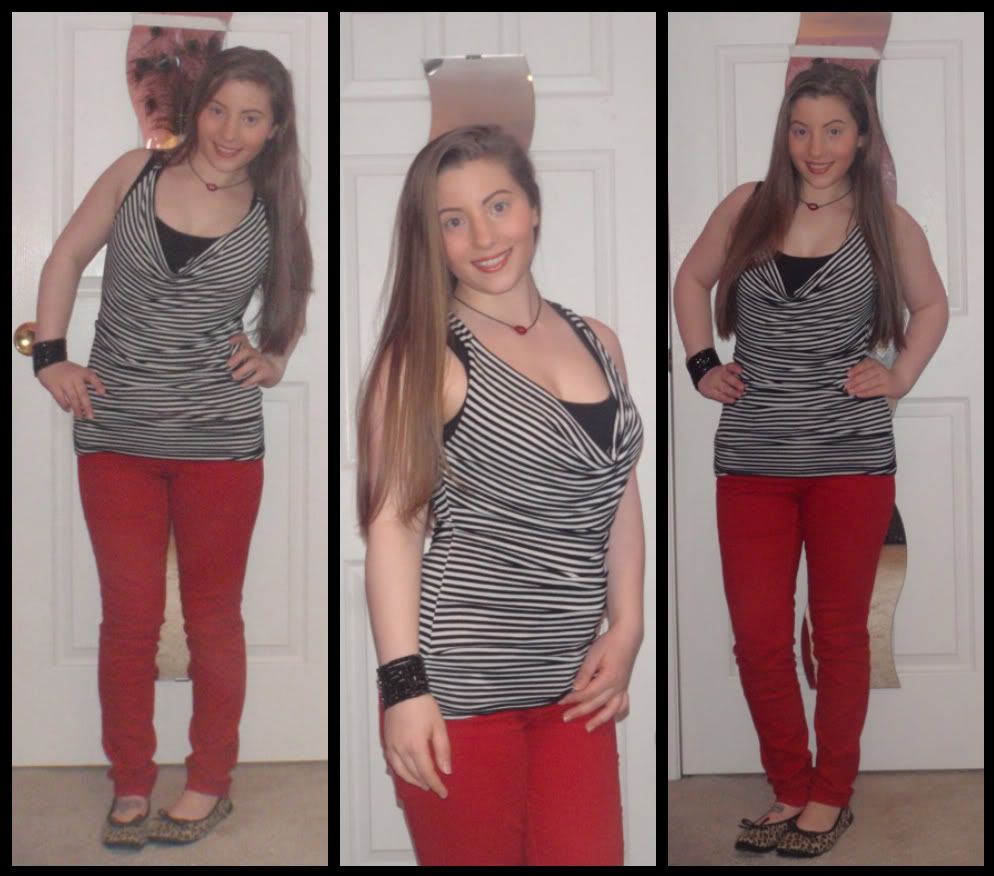 Top: TJ Maxx
Flats: TJ Maxx $2 (I bought 6 pairs!!)
Cuff: From my cousin
Do you like trying different styles or do you mostly stick to one?
xox Camille