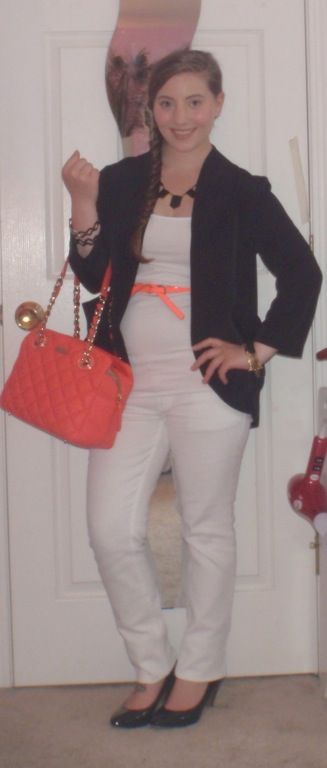 Blazer: Bar lll Macy's
Tank: Forever 21
White Jeans: TJ Maxx
Neon Belt: Wet Seal (set of 3)
Patent Heels: Marshall's
Necklace: Ebay
Chain Bracelet: Forever 21
Chevron Bracelets: Macy's M Style Lab
Purse: Kate Spade Gold Coast Elizabeth in Flo Coral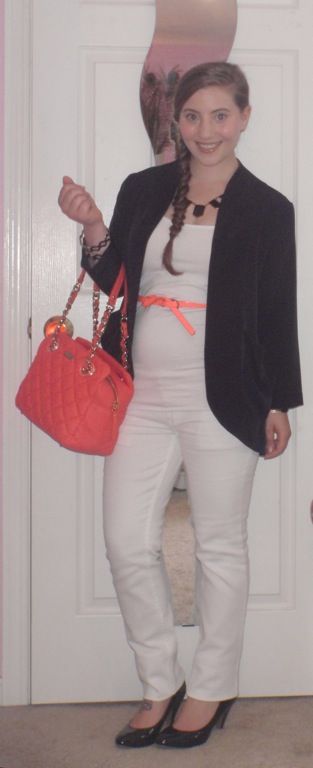 Yesterday I had an interview at Nordstrom for a Visual Merchandising position. I absolutely fell in love with the store and everything about it just fit me so well. If I get the job I will be part of a team of four that is in charge of over 300 displays and mannequins. This includes lighting, propping, using tools, building displays, etc.. Basically all of the visual displays. They have a lot of creative allowance to dress the mannequins (they call them babes, so fun!) based on current trends and inspiration. Just taking the tour of the store and working with my interviewer I felt so comfortable, ready and like I belonged. I have an incredibly strong interest in this because I love working with my hands and tools to build and I love fashion, of course, so working in a position that meshes the two would be stellar. It is so fast paced, always changing and I love seeing the end result of loads of hard work. Also, the best part about yesterday was that someone actually approached me to ask a question because they thought I worked there!
More about my outfit, a creative interview is little bit different than a conservative interview because have more freedom with clothing to show your personality and creativity. My interviewer said she was looking for someone for the younger, trendier section of the store, so I went with this look because I wanted a clean look that was professional but still young. Younger elements being; updated white skinny jeans and an open loose blazer then I added the neon coral belt for a touch of trendy. I went with black and gold accessories that have a bit of a geometric feel; the triangle necklace, chevron bracelets and chain bracelet with a square design. And lastly I just moved in my new purse, which is a similar coral color, isn't she beautiful!
Please keep your fingers crossed for me! I'll let you know in two weeks if I got my dream job!