Guacamole is definitely on the top of my list as one of my favorite foods. We love it so much we make it at least once a week, usually accompanying burritos. I love it so much I thought I would share it my favorite style of guacamole with you. I make it a little different each time, but this is the approximate measurements I use each time.
Ingredients: (serves 6-8 people)
6 Avocados
2 limes
1/2 handful of Cilantro
1/4 purple onion
1/3 jalapeno (take out the seeds!)
1 small tomato (that's how Chris likes it, I like it with more)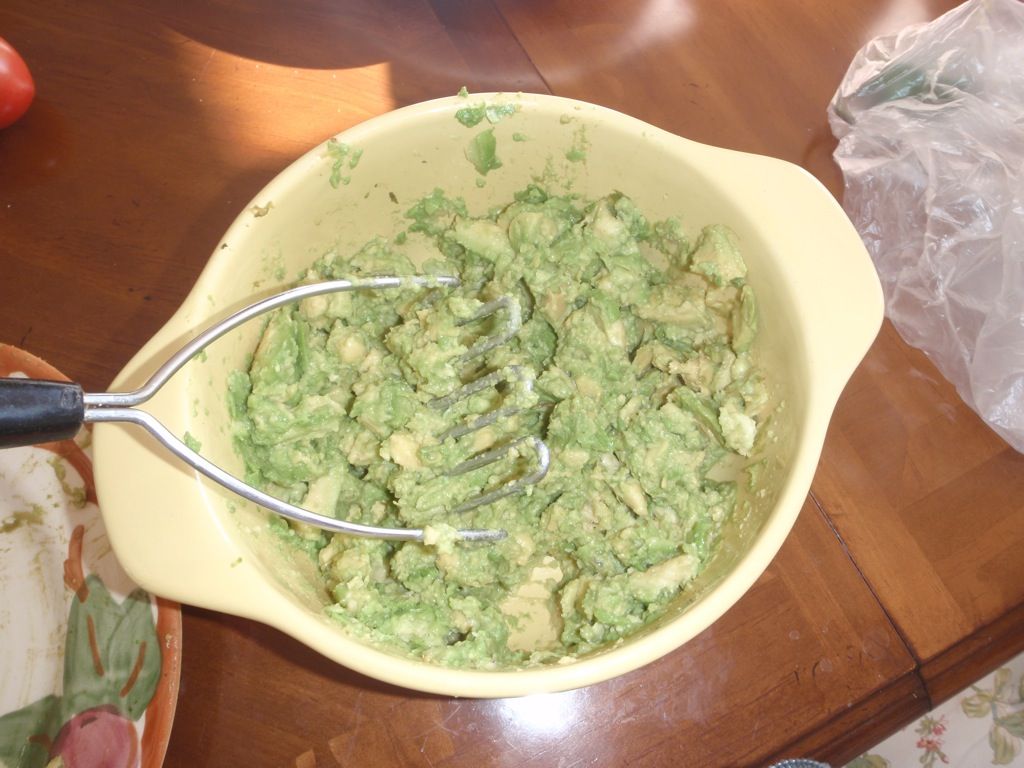 Halve and scoop all of the avocados in a large bowl and mash. I use a potato masher because I find it is the easiest to use to keep it a little chunky.
Tip: Avocados brown very fast, if you do not serve it immediately keep a few of the pits to help keep it fresh, also add more lime.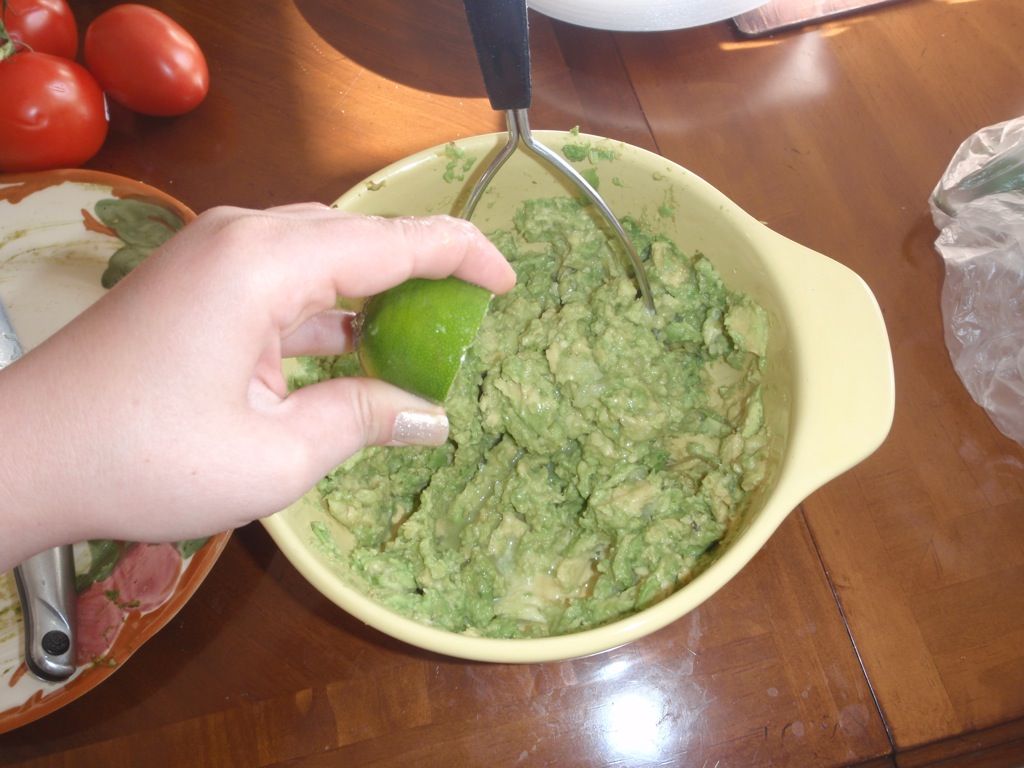 Squeeze 2 limes in to the mashed avocados.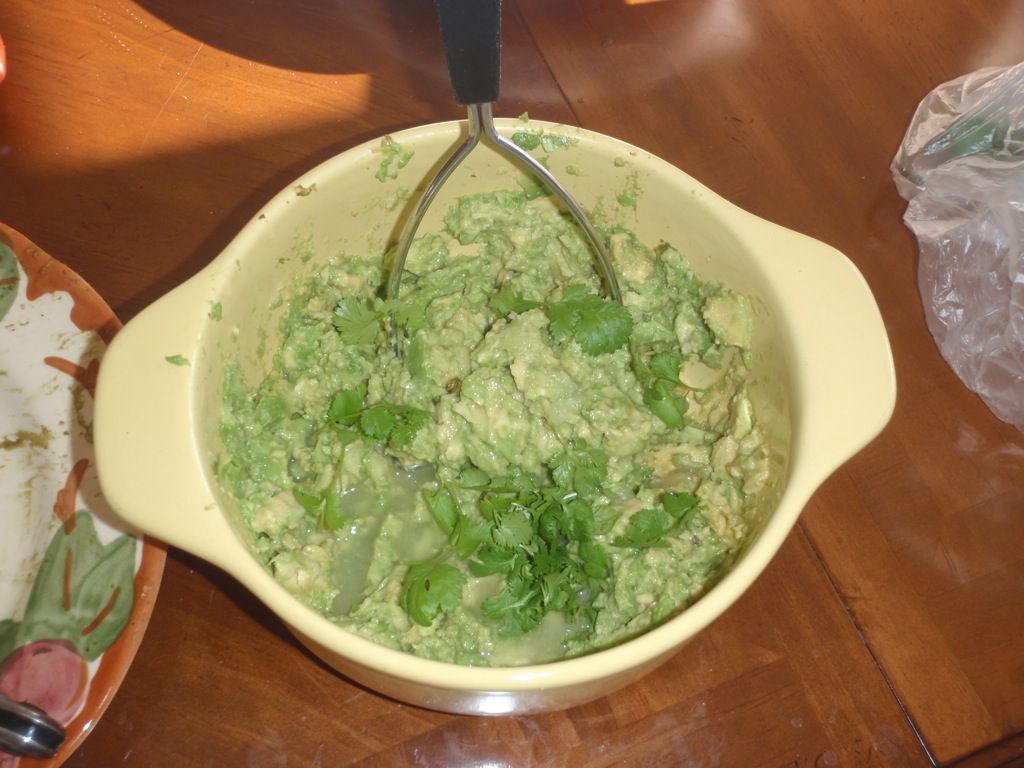 Add Cilantro and mix.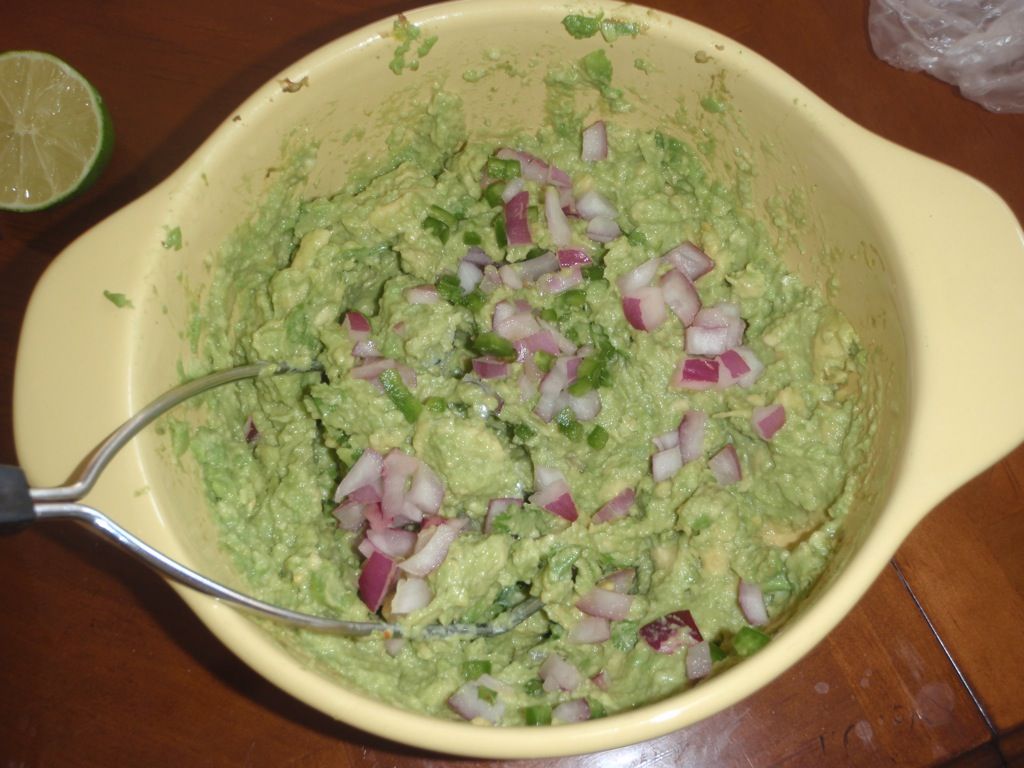 Add purple onion and jalapeno.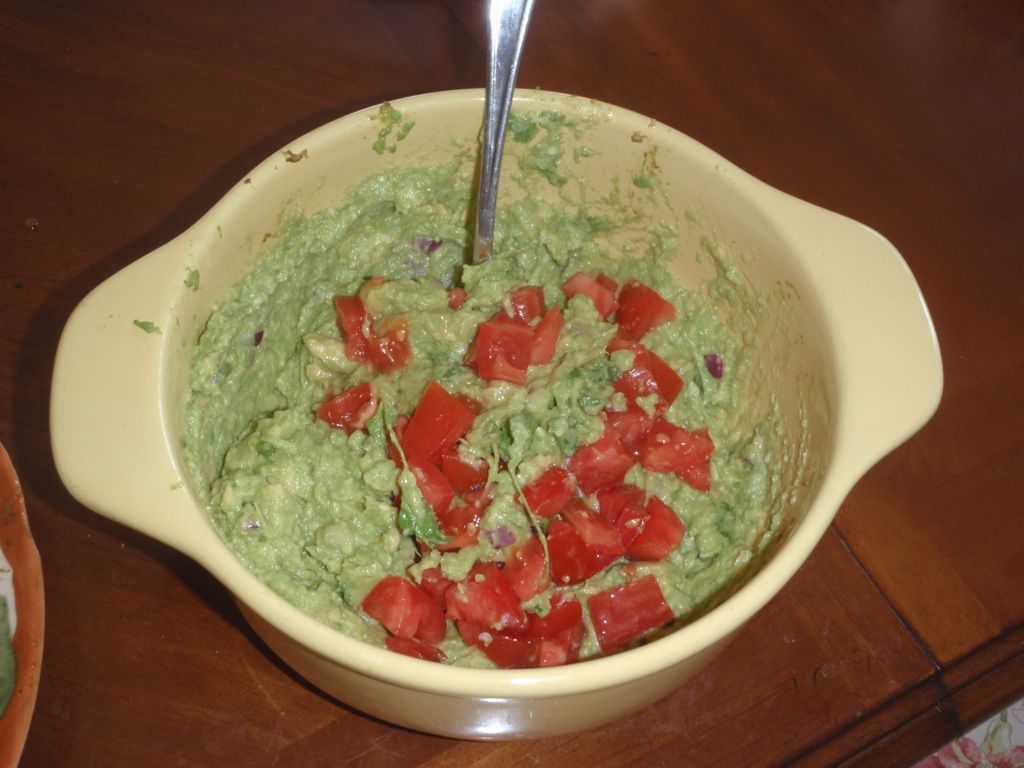 Add tomatos and switch to serving spoon. Mix.
Serve and Enjoy!