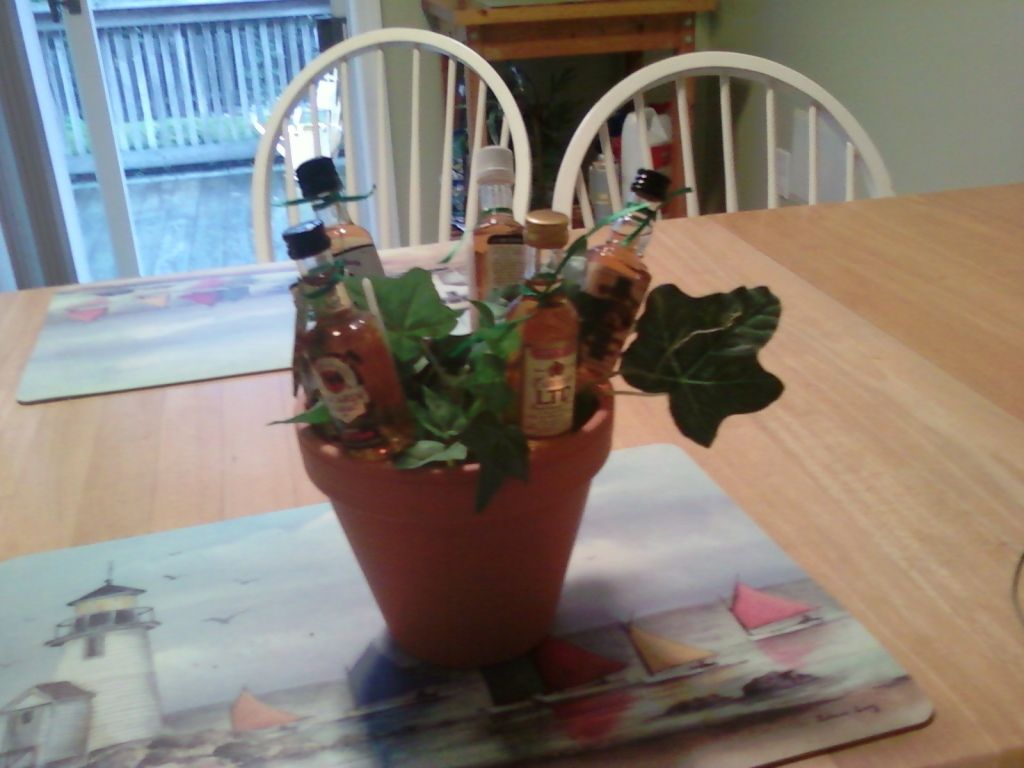 The man bouquet, because men don't like flowers, they like whiskey!
I've seen similar crafts on
Pinterest
like these:
I thought this would be the perfect gift for my neighbor's 21st birthday, so to the craft store I went!
I already had the skewers, and ivy. From Michael's I bought the pot and some cork coasters on clearance for 50 cents to hold the skewers up in the bottom of the pot (a styrofoam ball would work best, but they were over $5) and I bought all $1 nips. Total cost was around $10.
The technique is pretty simple, I spaced the skewers out around the rim of the pot and stuck them through the coasters. I placed the coasters as far in the bottom of the pot as I could. I hot glued the bottles to the skewers and then around the pot to secure them. Lastly, I placed the ivy right in the middle, for a bouquet look. For a finishing touch, on one of the bottle I added a little tag that said "Drink at Midnight."
You could of course use faux grass, flowers, more bottles at different heights etc... I just kind of did this quick and plus it was just going to get ripped apart, hence why I didn't get a $5 styrofoam ball. I would make this more elaborate if I was giving this gift at a party, as a display item at a party, or maybe as a bachelor party favor!